Women´s Bermudas
We present our new collection of trendy women's bermuda for this year. A new season collection of women's bermuda with a wide variety of models and the most current designs. Discover our complete collection of 4x4 Woman fashion for women.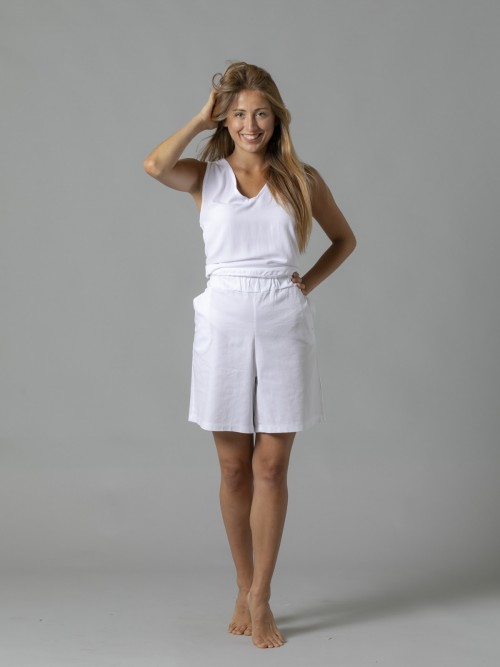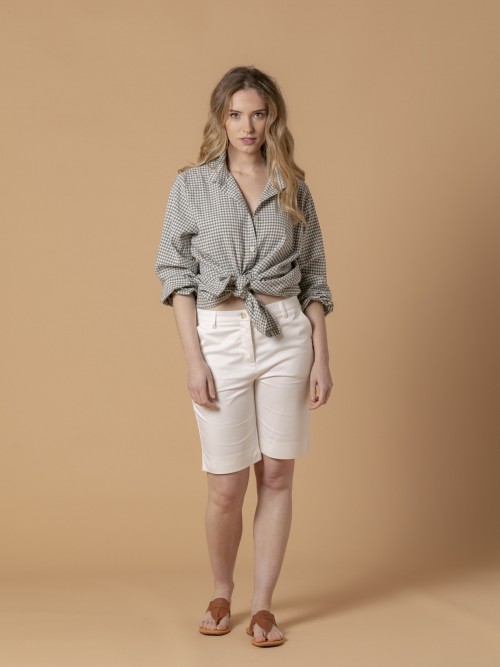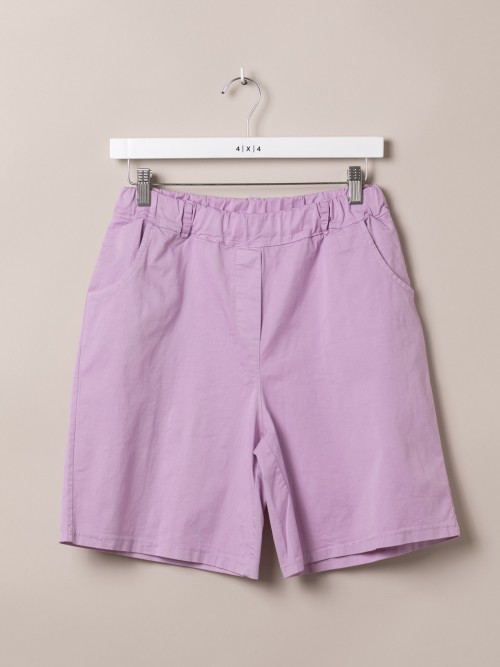 In 4x4 Woman you can buy online  women's shorts with which to complete your wardrobe and renew your style. Discover below the best collection of   bermuda shorts for women this season
The bermuda for women is a stylish, comfortable and beautiful garment that is especially useful in the spring, summer and even autumn months, depending on where you live.
Buy  bermuda shorts for women online
At 4x4 Woman we are eager for you to find the  bermuda shorts for women that best suit your style and personal tastes. That is why we have a wide collection of shorts in different sizes, cuts and fabrics.
Enjoying the wonderful shorts for women that we offer at 4x4 Woman is very easy. You just have to place the order online through our ecommerce and in a few days you will receive them at the indicated address.
Don't hesitate, all 4x4 Woman shorts for women have a great value for money. In addition, they are made with high quality fabrics and are available in all sizes.
If once you receive the bermuda, it does not suit you or does not convince you, you can return it without any problem. Returns in 4x4 Woman are very simple. In addition, shipping costs are free for orders over € 29.99. You can also visit us in our physical stores spread throughout the peninsula (Malaga, Irún, San Sebastián, Cambrils, etc.).

At 4x4 Woman we offer free advice both online and in our stores. If you have doubts between several shorts, write to us and our staff will advise you on the most suitable for you.
In any case, below we will give you information about the different types of shorts available in 4x4 Woman and advice on how to include them in your outfits.
Types of shorts
Bermudadenim
The most 'trendy' shorts for women. Given their ease of being combined with other fashion garments, they can be worn at any time and place. The 4x4 Woman denim shorts stand out for their resistance and softness.
Cotton Bermuda shorts
At 4x4 Woman we have shorts for women made with cotton, the most suitable material to facilitate perspiration and natural temperature regulation. Since they go well with all kinds of shirts, they will quickly become one of your most used garments.
Linen Bermuda
Linen is a light, organic and fresh material. For this reason, the linen bermuda shorts for women are extremely comfortable and you hardly notice that they are being worn. At 4x4 Woman we have women's linen bermuda shorts in both plain colors and prints so you can choose the one you like best.
Bermuda shorts with elastic waist
Some of the 4x4 Woman shorts for women have the classic cord to tie them to your liking. Others, on the other hand, have an elastic waist that allows you to put them on and not worry about their adjustment. Both options are very comfortable.
Plus size Bermuda shorts (XL, XXL ...)
At 4x4 Woman we have large size shorts with the same patterns and colors as those of other sizes. This way, curvy girls don't have to resort to outdated or unattractive models.
Bermuda shorts according to the cut: (long, high waisted, wide ...)
The bermuda for women is a garment that admits different cuts, which allows us to choose the one that best adapts to our body. There are as many options as pants: long shorts, high-waisted shorts or wide shorts ... Choose the most suitable cut for you and enjoy with your outfit.
How to combine Bermuda shorts?
Bermuda shorts for a night party
Not by wearing shorts, we are giving up on elegant clothes. The 4x4 Woman linen bermuda shorts combine perfectly with a blouse of the same color or white to create contrast. An outfit that is ideal to go to a cocktail or a night party. Complete the image with sandals with some shine and accessories that add volume.
Women's Bermuda shorts to go to the beach
Take advantage of the fuchsia, acqua or ivory tones available in the 4x4 Woman shorts for women and make the most of summer. The higher the intensity, the more likely to surprise. Combine them with a shirt, sandals and a bag.
Bermuda to go sailing
If this summer you are going to have the opportunity to go sailing or simply want to show off a surprising nautical style, go for nautical shorts in ivory, beige or green. Do not forget to wear suitable footwear and the right accessories so that the image is up to the task.
Do not hesitate, buy those bermuda woman you always wanted to have and enjoy the good weather. Our shorts are always on sale so it won't take long to find a model that you like. You will receive your order in a very short time and you will always have the right to return it if there is something you do not like.